Take An Accent Challenge!
Learn any accent using my unique 'Valentine Method', which allows you to feel comfortable so that you can relax into the role and sound authentic.
Sarah was immediately helpful in my approach to numerous accents associated with my role. She is a credible source of knowledge who understands the importance of discussing an accents authenticity, foundation and delivery.
Russ Dixon
It was a great experience working with Sarah learning a southern American accent. She is very engaged, super professional and fun to work with. I highly recommend her!
Mona Solhaug
Working with Sarah Valentine was everything I could of asked for and more in an accent class. The class breakdown and the Valentine method made it so easy to learn and master my British accent. Sarah's feedback was so helpful while also being fun. I would definitely recommend Sarah for anyone wanting to learn an accent. I can't wait to sign up for another course!
Chrystine Bailey
Sarah has a friendly, fun and approachable method for learning a new accent. She is patient, but quick to correct to ensure you get the most out of your session. It is also tailored for you needs and not a 'one size fits all'.
Danika Leigh
I have really enjoyed Sarah Valentine's British accent course. I have an upcoming play where I need to master the accent and this course helped me immensely. Highly recommend it – its easy to follow, learn, understand and the homework really helps you grow. Go on give it a go!!
Rob Gibson
DIY Accent Courses - Non-Feedback $49 USD
Instant access to all videos and coaching materials, complete the course at your own pace.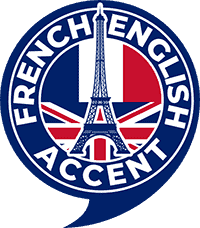 10-Day 1-to-1 Accent Courses - With Feedback
Get personal feedback on your technique and progress as you complete the exercises. All videos refer to the group but you can book these directly and start anytime.