Sarah Valentine
Accent & DIalect Coach
Learn Any Accent
I teach accents to actors, voice actors and can also help with accent and dialect reduction. I have around 50 accents up my sleeve so check out my CV to see if I can help you.
Personal Accent Coaching Promo
Over the last 10 years I have kept my accent coaching rates locked in low, but from the 1st of April my one-to-one coaching sessions will be increasing to USD $135 p/h.
You can LOCK IN 3 sessions for the current rate of $297 and save $108.00!
But hurry, offer only available through March 2023!
Need to master a global accent and sound authentic for that Film or TV role? Discover how I can help you.
My Accent Challenge courses provide you with the tools, tips, and knowledge to sound just right.
An Audition Script Recording is a 30 minute session, 3 minutes of recorded dialogue, turned around in 24 hours.
Challenge Yourself!
Hello, my name is Sarah Valentine, I'm an Accent and Dialect Coach.
I teach accents to actors, voice actors and can also help with accent reduction.
I have dedicated my life to learning accents and dialects from around the globe.
Using my unique 'Valentine Method' you will learn your accent quickly, in a fun & relaxed environment.
"Sarah Valentine's expert ear and easy to follow phonetical skills helped me with learning a new accent for John Wick in a very quick space of time. One of the best dialect coaches I've had the pleasure of working with'
Scott Adkin - John Wick 4
I can testify to the effort Sarah put into helping me in the course. I was about to give up on the course due to hearing difficulties, but Sarah decided to provide a way to help me overcome my challenges. I am better off now and feel good about what I've learned from her class. A good teacher is someone who won't give up on you.
Oluwabunmi Olaifa
Sarah was immediately helpful in my approach to numerous accents associated with my role. She is a credible source of knowledge who understands the importance of discussing an accents authenticity, foundation and delivery.
Russ Dixon
It was a great experience working with Sarah learning a southern American accent. She is very engaged, super professional and fun to work with. I highly recommend her!
Mona Solhaug
Working with Sarah Valentine was everything I could of asked for and more in an accent class. The class breakdown and the Valentine method made it so easy to learn and master my British accent. Sarah's feedback was so helpful while also being fun. I would definitely recommend Sarah for anyone wanting to learn an accent. I can't wait to sign up for another course!
Chrystine Bailey
DIY Accent Courses - $49 USD
Start Forging Your Own Path, Take An Accent Challenge Today!
Instant access to all videos and coaching materials, complete the course at your own pace.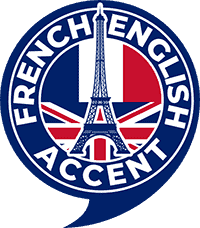 Audition Script Recording
Book a 30 minute session, 3 minutes of recorded dialogue, turned around in 24 hours.
1-to-1 Accent Courses - $99 USD
10-day course with feedback as you progress
Get personal feedback on your technique and progress as you complete the exercises. All videos refer to the group but you can book these directly and start anytime.